By: Ashleigh Dillon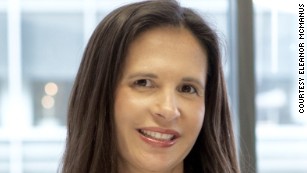 The first 10 years of Eleanor McManus' professional career were spent with CNN. McManus began as an production assistant. She soon worked her way to becoming the senior producer for "Larry King Live."
    As a 21-year old student, McManus attended a political event in Boston,MA. But, it wasn't the speeches that caught McManus' attention. The media making news reports in the back is what did.
    McManus worked up the courage to speak to one of the journalists. That's where she met Mark Halperin. Halperin gave McManus his card for if she had any questions.
    After McManus graduated, she reached out to Halperin for an informational meeting.
    According to McManus, during the meeting, Halperin asked her to sit next to him on a couch. McManus remembers feeling uncomfortable for with Halperin sat closer to her than she would like. As McManus got up to leave, Halperin leaned over to kiss her. McManus automatically apologized for she believed she had lead him on.
    Once McManus became senior producer of "Larry King Live," she vowed to never book Mark Halperin. For that was her payback to him.
    It all came to an end when CNN reported the allegations of five women whom have stated that Mark Halperin had sexual harrased them. McManus made the difficult decision to present her story to the public. As McManus looked back, she realized she should've reported him. But, she didn't want to lose a career she hadn't even started.
    McManus stated in a CNN report, "Women cannot stay silent for fear it will damage their careers, because that only allows the aggressor to continue his behavior with other women."
Source: http://www.cnn.com/2017/10/26/opinions/mark-halperin-women-should-not-stay-silent-mcmanus/index.html
Edited By:DP
Uploaded On:11/3