US
Subscribe to posts
By Darron Pittman 
SNL recently performed their last skit before the new years. A skit  showed where Donald Trump didn't become president and everybody around him was better off, Which lead to Trump tweeting that Courts should test NBC and "Saturday Night Live".
The skit included  people close to trump like Ben Stiller as Michel Cohen and Robert De Niro as Robert Muller. Hillary was president of the United States in the skit.. They also had Matt Damon playing as  Brett Kavanagh. In the skit everybody lives seem better without him and Melania got a divorce and remarried while Kavanagh never made it on the supreme court and could be the party animal that he was. While Muller was able to spend more time with his kids instead of" investigate some idiot for treason".
Donald Trump didn't like this skit at all and in a fiery tweet said "A real scandal is the one sided coverage, hour by hour of networks like NBC and democratic spin machines like Saturday Night Live. It is all nothing less than unfair news coverage and Dem commercials. Should be tested in courts, can't be legal? Only defame and belittle! Collusion?".
He also tweeted before about his disliking of  the show by expressing "Like many I don't watch Saturday Night Live…. It's just a political ad for Dems". Also coming for them in the past before he became the president for unfair coverage and even called for the FCC to take action.
By: Kaliyah Lunsford
   Christmas is Pierce Caldwell's favorite holiday. He loves spreading cheer, even to people that he barely knows, which is what he's done this year with his Texas sized Christmas gift.
   The stranger's name is Bill. Caldwell doesn't know Bill, but he sees his face around town a few times a week because Bill sells newspapers for a few dollars. Caldwell and his wife, Amy Mueller, admit that they never read the newspapers. They also said "but he's always working hard, he's a really nice guy. Always with a smile on his face."
   Pierce and his wife said they see Bill several times each week. The pair decided to give him a little something extra for a memorable holiday. Mueller created a "gofundme" page and her initial goal was to raise $100. Through social media, a total of 80 people came together and raised $1,500 for Bill.
   Caldwell and his wife hope that this act of kindness will remind people what Christmas is really about. They also want others to read this story and be inspired to give back even if they don't know the person. Caldwell told about his past Christmas experiences. When he was younger, Santa didn't come to his house as much, their family wasn't as fortunate as others. Because of this, he now loves giving back.
   This isn't the only act of kindness they'll be doing this holiday. Caldwell is also collecting shoes and toys for children that he will be distributing at his old apartment complex. He says he is doing this because he remembers what it feels like to not have anything for Christmas and he doesn't want the children to feel this way.
Uploaded: 12/20/18
Edited By: JR
Source: https://www.kens5.com/article/news/local/a-texas-sized-christmas-gift-family-pays-homeless-man-1500-for-newspaper/273-623897842
By: Jenny Tran
    Winter is finally coming on the east coast, and it is going to go into full effect later this month. Climate researchers are expecting a polar vortex to hit the United States' east coast in late December or early January.
    A vortex occurs when "the stratosphere suddenly warms, causing winds to decrease or change direction," according to a web publication from FOX News. Last year, North America was hit by a vortex that caused violent windstorms that lasted weeks.
Judah Cohen, a climate expert at the Atmospheric and Environmental Research, said that "there is  change Arctic air could push southward and blanket much of the Northern hemisphere in the coming weeks. This polar vortex has the chance to dictate how the winter goes.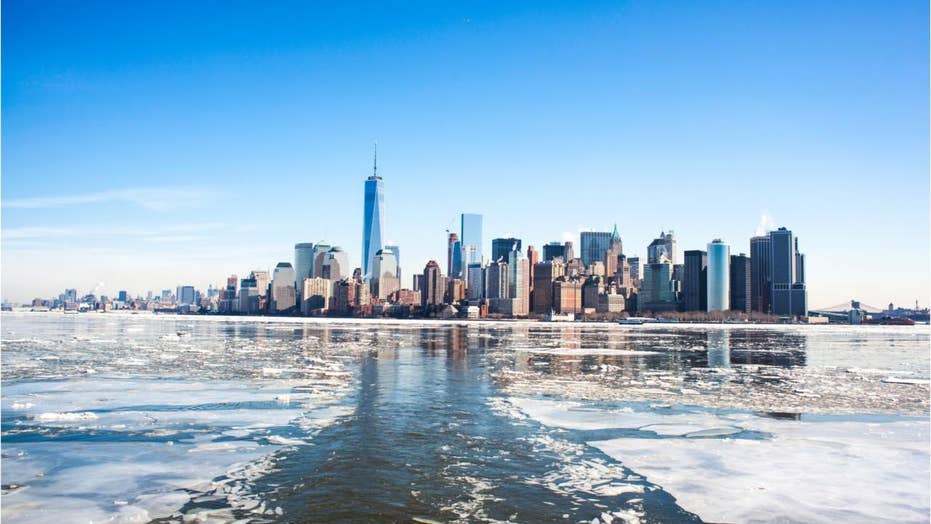 This polar vortex could cause winter to go smooth as usual, or cause bad weather like it did earlier this year in February and March. If this polar vortex stays stable as it passes over the east coast, then winter will go as usual with the occasional frosty weather and snow storms. Although if the polar vortex is disrupted, then the United States' east coast could be hit with "especially frigid temperatures," according to a web publication by the Daily Mail.
    This discovery of the polar vortex contradicts the earlier predictions made about this year's winter. This October, meteorologists and the National Weather Service stated that this winter would be "warmer and milder than usual," according to a web publication by the Daily Mail. Although the east coast will be hit with this polar vortex, the statement above still holds true for some places in North America. According to the Daily Mail, places such as Alaska, the Pacific Northwest, Montana, northern Wyoming, and western North Dakota will be facing a winter than is warmer than usual.
Uploaded: 12/19/18
Edited By:

Sources: https://www.foxnews.com/weather/polar-vortex-may-be-on-the-horizon-scientists-warn TB
https://www.dailymail.co.uk/news/article-6506599/Polar-vortex-bring-freezing-air-U-S-send-temperatures-plummeting-weeks.html
By: Jenny Tran
    For the first time in about seventy years, the Christmas Comet will be flying past Earth from a distance of about seven million miles away.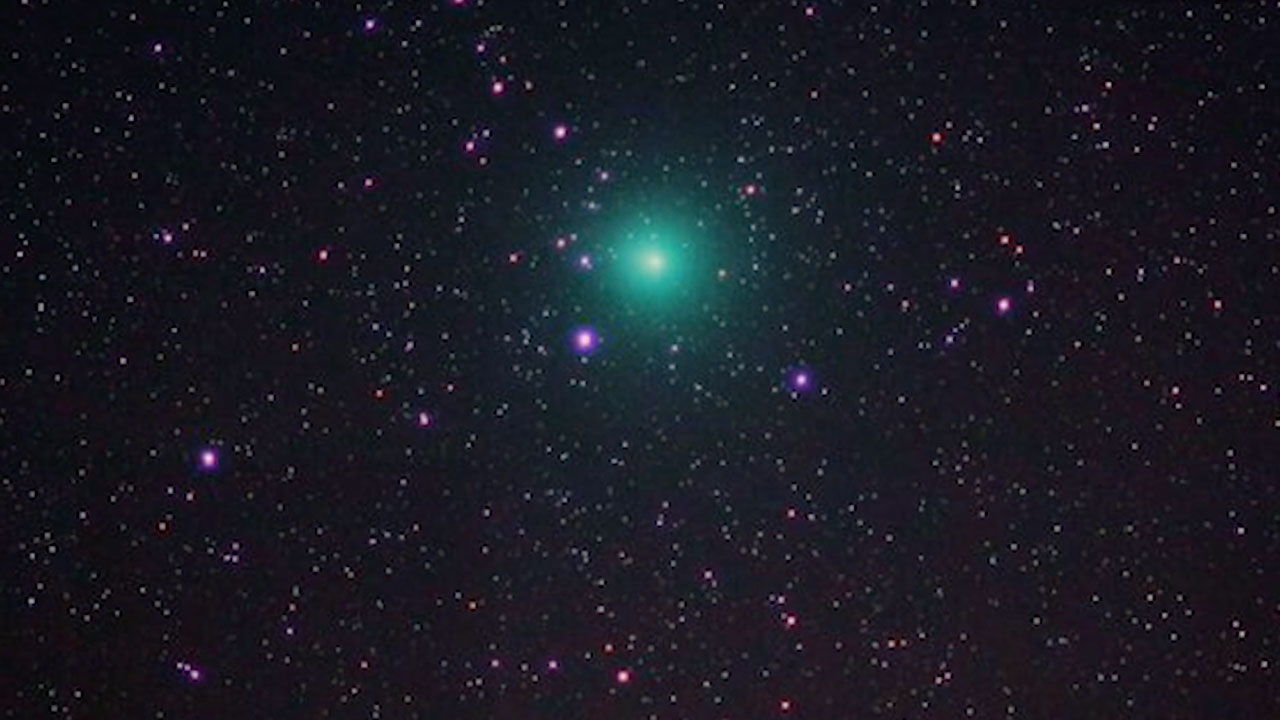 The Christmas Comet has an official name of Comet 46P/Wirtanen. The comet is said to be so bright, and it can even be seen by the naked eye. According to Paul Chodas, the manager of the Center for Near-Earth Object Studies at NASA's Jet Propulsion Laboratory, the Christmas Comet "could be one of the brightest comets in years."
    The Christmas Comet shines a bright emerald green, which resembles the shade of green typically seen around the Christmas season. Even though it's bright green color will stick out, it will still look fuzzy and blurry up in the night sky. This is because the comet is simply a ball of gas and dust, according to a web publication by the New York Times.
    The comet is more than just a glowing ball of gas in the sky though. The gas that the Christmas Comet emits helps scientists study other comets and the gases that they emit. Dr. Farnham, a research scientist at the University of Maryland, said that "the fact that it's brighter means we can study a lot of different gas types that we normally can't study because they're too faint."
    The comet flies by Earth every 11 years, and orbits the sun every 5.4 years, according to a web publication by the New York Times. Although the comet only comes every few years, it is visible for weeks and can easily be found by using stargazing apps.
Uploaded: 12/19/18
Edited By:TB
Sources: https://www.nytimes.com/2018/12/15/science/green-comet-46p-wirtanen.html
https://fox17online.com/2018/12/16/the-christmas-comet-is-coming-our-way/
https://www.huffingtonpost.com/entry/christmas-comet-46p-wirtanen_us_5c172b95e4b049efa753a332
By:Tyler Baylous
    A judge removed his robe and gave chase after two handcuffed inmates made a run for it from his Washington state courtroom.
    Video obtained by The Daily Chronicle shows Judge R.W. Buzzard leap into action when 22-year-old Tanner Jacobson and 28-year-old Kodey Howard bolted for the door and down a stairwell still handcuffed.     Jacobson was in the lead bounding down the four flights of stairs, but the judge closed in on Howard. The judge grabbed him just as he was about to exit the courthouse.
     Authorities say they apprehended Jacobson a few blocks away from the Lewis County Courthouse in Chehalis, about 85 miles southwest of Seattle.. Both are charged with second-degree escape.Sheriff Rob Snaza says "these things don't happen very often." Several people, who aren't clearly seen on camera, converged on the scene in seconds.
Uploaded:12/14/18
Edited By:JS
Source:https://www.usatoday.com/story/news/nation/2018/10/25/judge-chases-prisoners-catches-one-trying-flee-wash-courtroom/1762865002/
By: Chyna McCoy
  There are many things the general population doesn't take kindly to, and one of those things is child abuse.  In a New Jersey home, a three year-old toddler was reportedly beaten by six grown adults.
     One of the adults was the toddler's mother, Natacha Smith, who is 43 years-old.The others include, Patricia Gamarra, 62, Mary Buchan, 55, Patricia Buchan, 28, Bridget buchan, 23, and Homer Searcy, 39. All were all incarcerated on the charges of aggravated assault as well as endangering the welfare of a toddler.
    In New Jersey, the six adults,and the toddler, shared a single home. According to officials, the child was reputedly beat by the fists of the adults as well as scalded by hot water. It was said that the beating and scalding was a  form of "corporal punishment." At this time, it is currently unknown whether or not the other five are of any relation to the young child.
     The condition of the child is also currently not known as of Wednesday. All six of the adults are currently being held at Essex County Correctional Facility and are preempted to make their first appearance in court on Thursday.
Uploaded: 12/17/18
Edited By: KL
Source:https://www.foxnews.com/us/6-people-beat-poured-scalding-water-on-boy-3-at-new-jersey-house-officials-say
By: Noah Speta
  Apple Inc. has announced on 12/13/18 that they would be building a new facility in Austin Texas. Apple is ready to put 1 billion USD to build a 133 acre facility in North Austin. This facility would bring 5000 jobs to the area. This new facility will be Austin's second Apple facility, with the new Apple being built it would propel Apple to become the biggest private employer in the city of Austin.
    This new facility would boast the potential to add up to 10,000 more jobs to the area. This would substantially increase Apple's current workforce, which Apple claims is around 90,000 workers, from all their locations, in California and Texas currently, with plans to expand into more states. Apple plans to build more campuses along the west coast in Seattle, San Diego, and into Culver City. Also Apple plans to expand influence into US cities across the nation into Pittsburgh, New York, and Boulder.
Uploaded:12/17
Edited: GN
Sources:
https://www.npr.org/2018/12/13/676366640/apple-will-build-1-billion-campus-in-austin-adding-5-000-jobs
https://techcrunch.com/2018/12/13/apple-plans-major-us-expansion-including-a-new-1-billion-campus-in-austin/
By: Jasmine Richardson In Quinton, Oklahoma, a drilling company ignores many warning signs from the gas and equipment malfunctions, which cost the lives of five workers and left others badly injured. According to the Denverpost.com, The Parker Waldrige's family alleges in a Dec.4 amendment to their wrongful death lawsuit "Cascade of errors and multiple departures form, safe drilling practices", by the Patterson-UTI drilling company.
The Denver post states that the lawsuit alleges that at least two days before the explosion, the rig superintendent, manager and many other employees of Patterson received email results of a laboratory test warning problems.  Some of the warning sign showed "skull and crossbones graphics" according to the lawsuit.
    It was found by the U.S. chemical safety and Hazard Investigation Board that the accumulator wasn't able to fully close the well on the day of the explosion. This explosion was the deadliest drilling accident since the deepwater horizon rig exploded in the Gulf of Mexico in 2010, leaving 11 dead.
     https://www.denverpost.com/2018/12/11/oklahoma-rig-explosion-colorado-man-killed-lawsuit/
     Uploaded: 12/17/2018
Edited By: DP
by Darron Pittman
Thursday in DeKalb county, a Georgia a police officer was shot and killed at a traffic stop. When the officer attempted to pull over the car with the suspect in it he got out and ran.
In the midst of the chase, the suspect pulled out a gun and shot the cop. A k-9 unit responded on the scene where the suspect then shot the k-9 which is now at the veterinarian in critical condition. The officer that was shot was pronounced dead at the hospital.
The suspect was in his 20s or 30s. Police backup was also shot and killed when he shot at cops who responded to the scene where he "received several gunshot wounds".
https://www.foxnews.com/us/georgia-officer-shot-killed-during-traffic-stop-k-9-critically-wounded-police-say
12-17-18 J.H
Bomb Threats on Eastern Shore
By: Colby Speta
    With bomb threats happening all over the U.S. in recent years, one instance happened yesterday to local WBOC news station.
    WBOC reported that "a bomb threat hoax that authorities say has targeted other businesses on Delmarva as well as many other locations across the country.".
    "SPD is currently investigating two bomb threats. One at WBOC and the other at Avery Hall Insurance on E. Main St. These emailed bomb threats are believed to be part of a nationwide incident this late afternoon. If you receive one, please call us immediately so we can investigate." via the Salisbury Police Twitter.
    The threats came from email's, which it asked for $20,000 payment to be paid in bitcoins.
    WBOC also reported on NYPD tweet which stated "We are currently monitoring multiple bomb threats that have been sent electronically to various locations throughout the city,These threats are also being reported to other locations nationwide & are NOT considered credible at this time.".
12/14/18
Edited By: GB
Sources:
https://baltimore.cbslocal.com/2018/12/13/bomb-threat-email-maryland/
http://www.wboc.com/story/39639090/wboc-evacuated-after-bomb-threat