By: Ashleigh Dillon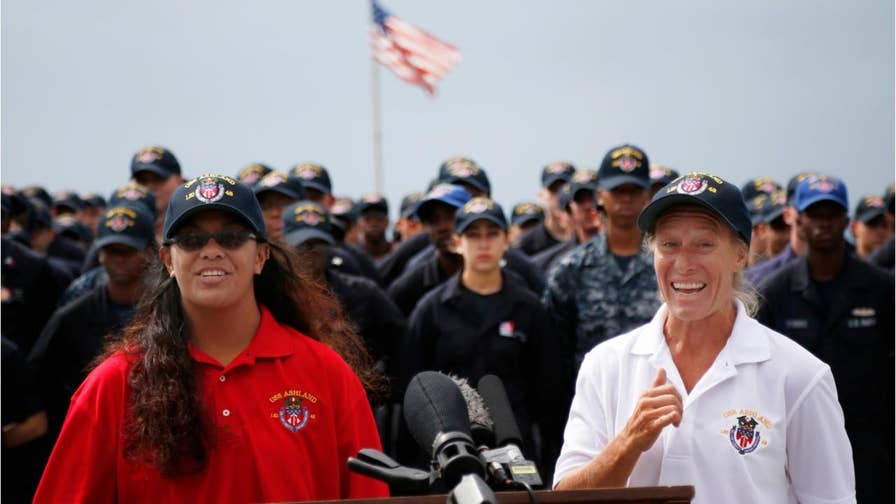 Jennifer Appel and Tasha Fuiava and their dogs were lost at sea for five months. Before being found about 900 miles away from southeast Japan in their storm-battered boat.
    Appel and Fuiava claimed that they would've been dead in the next 24 hours before the US Navy arrived to rescue them. This claim added on to a list of inconsistencies and questions that doubt what has been claimed about the pair being lost at sea.
    Phillip R. Johnson, a retired Coast Guard officer, told The Associated Press, "If the [emergency beacon] was operational and it was turned on, a signal should have been received very, very quickly that this vessel was in distress," on a phone call on Monday October, 30.
    A review on the incident revealed that the EPIRB (Emergency Position Indicating Radio Beacon) was not turned on.
    "Our hull was solid, we were floating, we had food, we had water, and we had limited maneuverable capacity," Appel told the US Navy. "All those things did not say we are going to die. All that said, it's going to take us a whole lot longer to get where we're going."
    A few hours before Appel claimed it was life or death situation.
    According to the two women, they had enough food and water to last them around a year.
    Johnson claimed that only old and weak batteries can cause the EPIRB to not function. But, Appel and Fuiava claimed that all six forms of communication on the boat all failed.
    The storm Appel claimed that hit the boat was not recorded on the National Weather Service in Honolulu. Appel further claimed that they received a Coast Guard storm warning after officials stated no storm was recorded.
    All claims Appel and Fuiava made were questionable according to the Coast Guard.
Soruce: http://www.foxnews.com/world/2017/10/31/holes-emerge-in-hawaii-womens-tale-survival-in-pacific.html
Edited By: Marcdalinda Lochard
Uploaded By: 11/1/17