WARRIOR ADVICE
Subscribe to posts
By: Dani Batze
    Approaching the end of the school year, many students in the class of 2017 are on the hunt for their college roommate. To many, this process is terrifying, awkward, and nerve-racking; however, finding "the one," can be very exciting.
  There is endless possibilities when it comes to finding a roommate. You could get stuck with a brainiac who studies 95 percent of the time, the wild one who usually comes home after 3 A.M. every night with a different guy, or you could end up finding your friend soulmate. When it comes down to it, it is just a gamble.
    One misconception about your roommate is that you have to become best friends; in fact, it is healthy to not be. You shouldn't expect them to be your new partner in crime, even though, it looks like a great idea in theory. Sharing a living space with a new person leads to a forced bonding, and expecting this person to be your best friend puts "a lot of pressure on a new relationship."
    Therefore, don't limit yourself to your dorm, get out and experience college separately from your roommate. If you don't separate yourself, the relationship can go south fast. So "Meet new people, try new things, and enjoy the world outside your room."
    And if you end up being best friends with your roommate then it was meant to be. But, walking into the relationship with the understanding that it doesn't have to happen can keep you from getting hurt later on. "Expecting your roommate to be your best friend is like wearing sandals in the snow: sure, you have shoes on – but that doesn't mean it's the right choice for the weather." Don't force the friendship, if it's meant to be, it will be.
Source: http://www.huffingtonpost.com/entry/why-you-shouldnt-expect-your-roommate-to-be-your-best_us_58b71485e4b0563cd36f63f2?section=us_college
Edited by: CA
Uploaded: 5/1
By: Ashleigh Dillon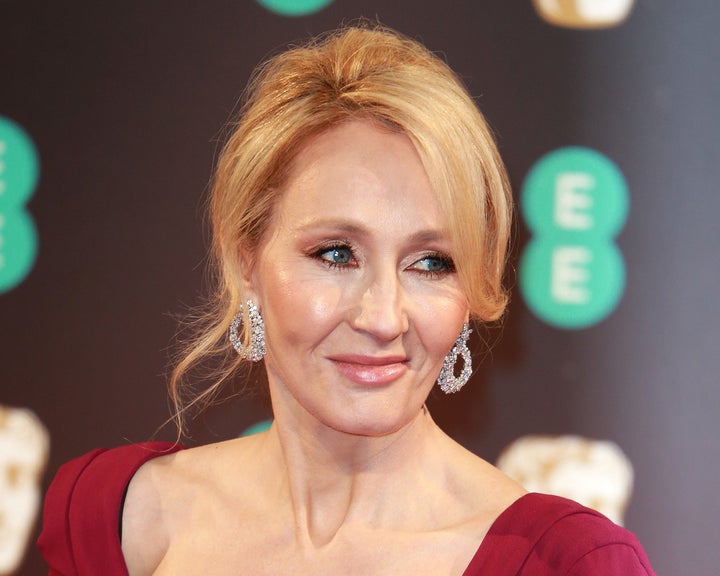 That novel written by you may seem like a dream. Take J.K. Rowling's word that there's a great novel inside of you, waiting.
    Beauty Jackson, podcast host and blogger, tweeted on April 2nd, "HEY! YOU! You're working on something and you're thinking 'Nobody's gonna watch, read, listen.' Finish it anyway." This encouraged Rowling to tweet out encouragements to creatives to never give up on their projects even if it might seem irrelevant.
    Rowling expresses the value of finishing work, the lessons learned, and the importance of success not being a measure of quality.
    It may seem easy to say but, Rowling went through a difficult and well-documented path to get where she is today. Rowling used to be a single mother working for Amnesty International and teaching English in Portugal. Rowling soon found herself scraping by to support her daughter in Edinburgh on state benefits. She toiled on her manuscript of Harry Potter while she trained to teach. After finishing up her novel, it was rejected around 12 times from publishers before landing in Bloomsbury's hands. Bloomsbury decided to take a chance for the wizarding world. Rowling's first book wasn't Harry Potter and the Philosopher's Stone, it was a book about a rabbit written when she was 6 years of age.
    Rowling is an example of what it means to never give up. So, finish that project you've been working on. It'll be a great for you.
Source:http://www.huffingtonpost.com/entry/jk-rowling-wants-you-to-not-give-up-on-your-art-you-star-you_us_58e24cd7e4b0ba3595966963?section=us_good-news
Edited By: DB
Uploaded On: 4/6/2017
By: Dani Batze
    For most people, flying is a stressful ordeal, and one thing every passenger does not want to deal with is lost luggage. As much as we don't want to hear it, airlines losing passengers' luggage is a common situation, whether it is only misplaced, sent to the wrong airport, or forever lost to the airport abyss. And even though it is impossible to guarantee your luggage won't be misplaced, there are some tips on how to handle the situation if it were to occur.
    First tip for any airline passenger, no matter the occasion, when you are travelling, pack your essentials and valuable items in your carry-on. The key to a perfect flight is having what you need all in one spot and with you at all times. Therefore, if you get in the situation of having your luggage lost, with the correctly packed carry-on, your experience will be as hassle-free as possible. Bonus tip: pack an extra outfit in your carry-on as well.
    Next tip is to know your luggage like the back of your hand. Richie Copelovitch from iFLY Luggage says, "Know the brand, color and size of your luggage. The better you're able to describe your missing luggage, the easier it will be for the airline/airport to find it." Along with being able to describe your luggage, have the baggage claim tag on your luggage; it is important and helpful in the search.
    Finally, find out what the airline policy is in terms of monetary compensation and stay diligent. "Different airlines have different policies," Copelovitch said. "If your bag is lost for more than 24 hours, the airlines will help you to buy clothes until they get your bag to you." And because you are probably not the only passenger with missing luggage, as well as all the other problems the airline is dealing with, keep checking with the airline. "Don't let them forget about you. Do it nicely and don't tell them the stories that they don't need to know. It won't get you your bag faster," states Copelovitch.
     Preparing yourself for any situation you could encounter when travelling makes the actual trip seem less daunting. And nothing could be more daunting than standing at the baggage claim after a long flight and watching as every single bag comes and goes on the conveyor belt but your luggage is nowhere to be seen. If it happens, take a deep breath and head to the baggage claim office.
Edited by: RK
Uploaded on: 3/3/17
Source:http://www.msn.com/en-us/travel/news/heres-what-to-do-asap-if-an-airline-loses-your-luggage/ar-AAnEC8J?li=BBnbklE&ocid=iehp